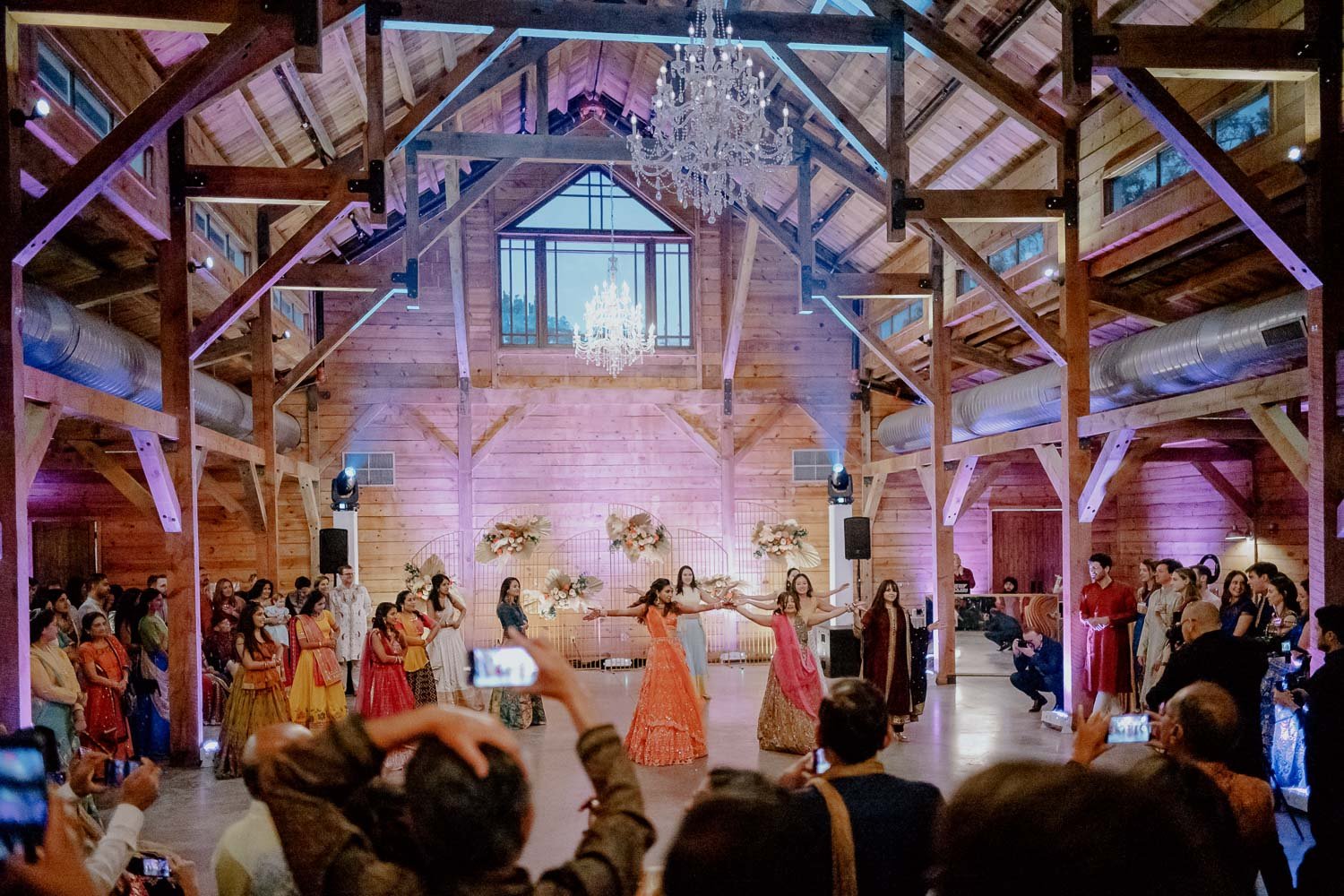 Hey everyone! I am excited to share with you the first part of Kinjal and Romil's amazing two-day South Asian wedding celebration. The festivities kicked off with a fun-filled boat ride, and later on, we enjoyed a spectacular evening of sangeet celebrations at Addison Grove. It was truly a night filled with love, laughter, and endless dancing. Here's Part Two of this epic wedding celebration!
I learned that turmeric, or Haldi as it's called in Hindi, is a significant part of Indian cuisine and culture. The Haldi or Pithi ceremony is a pre-wedding purification ritual that involves the application of turmeric. It's believed to have various healing, anti-inflammatory, and cleansing properties. It's fantastic to witness how ancient traditions are being kept alive and celebrated even in modern times.
I hope this feels like you were there. And if you were, well, then you know already how amazing these two are. Their chemistry is undeniable, and their energy is infectious.
Vendors:
Evening Sangeet Venue: Addison Grove
Wedding Planner: Electric Karma - Therese Cole-Hubbs
Photographer: Lead - Philip Thomas - Assistants: Chris Margain, Miranda Laine Blankmeyer
Video: Joshua Lona - Lona Weddings
Boat: Just for Fun
Getting ready location: Sonesta Bee Cave
Hair + Makeup: Harsha Lani
Horse: Fantasia Carriage - Robin Danohe
Caterer: Indian Summer
DJ: Desi Junction
Later in the day at the Sangeet Party....