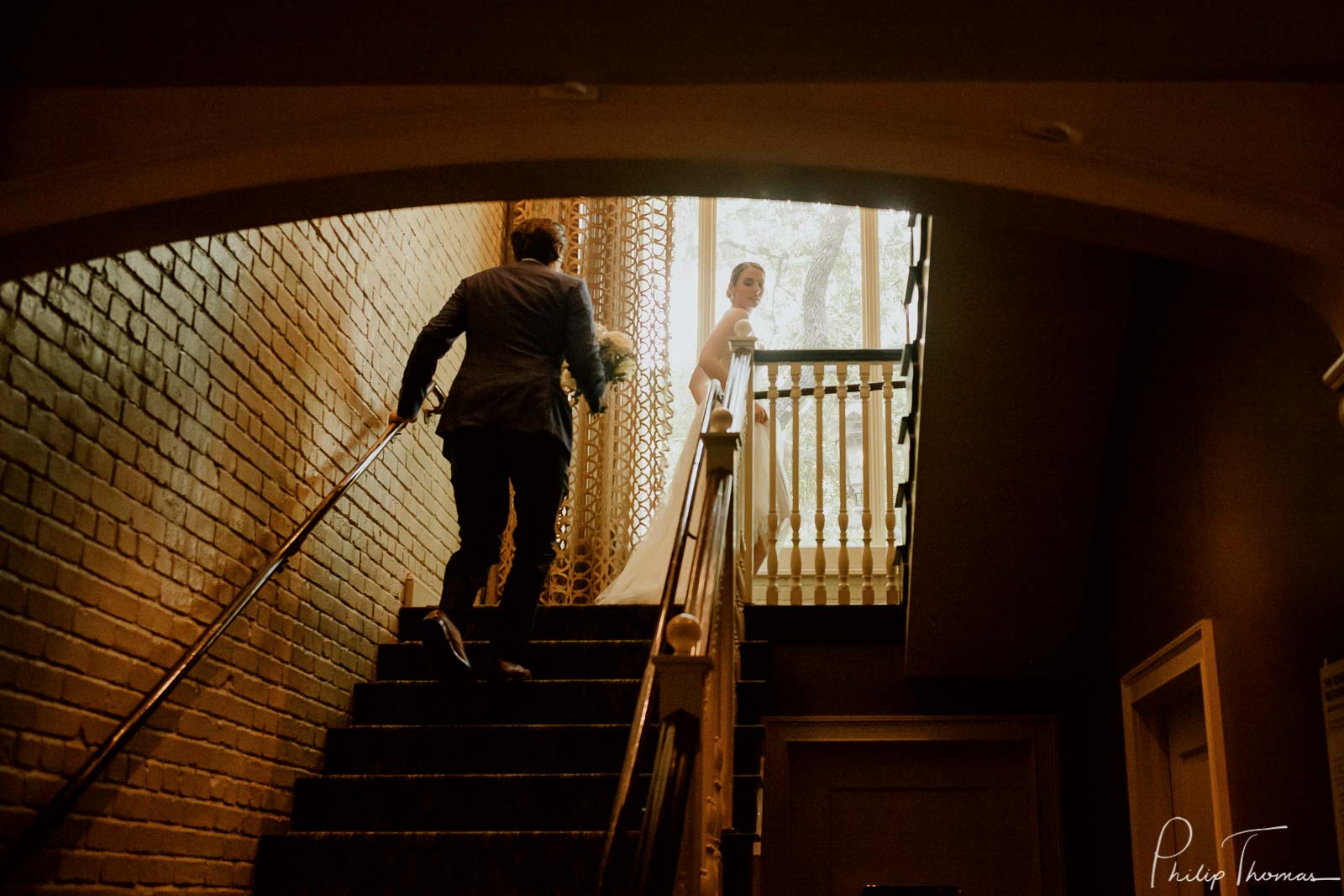 Brennan's of Houston - I cannot get over just how good-looking Lara and Brandon are together. The couple met in 2017, and on their fourth anniversary, they got engaged. The duo have incredible energy, always laughing and cracking each other up. I started documenting their day at The Lancaster Hotel. Built-in 1926, the upscale hotel exudes elegance.
Their wedding ceremony and reception were at Brennan's of Houston, one of my favorite restaurants. The restaurant has a beautiful courtyard where the wedding ceremony takes place.

I capture weddings quietly in a documentary style, without directing the couple. Even simpler, the married couple can just be themselves and not worry about all the cliches.

Special thanks go to a fantastic lady—Sally Monsivaiz of Monarch Weddings and Christian Margain, a superb second shooter. Below are a few of my favorites from their wedding day. Enjoy!