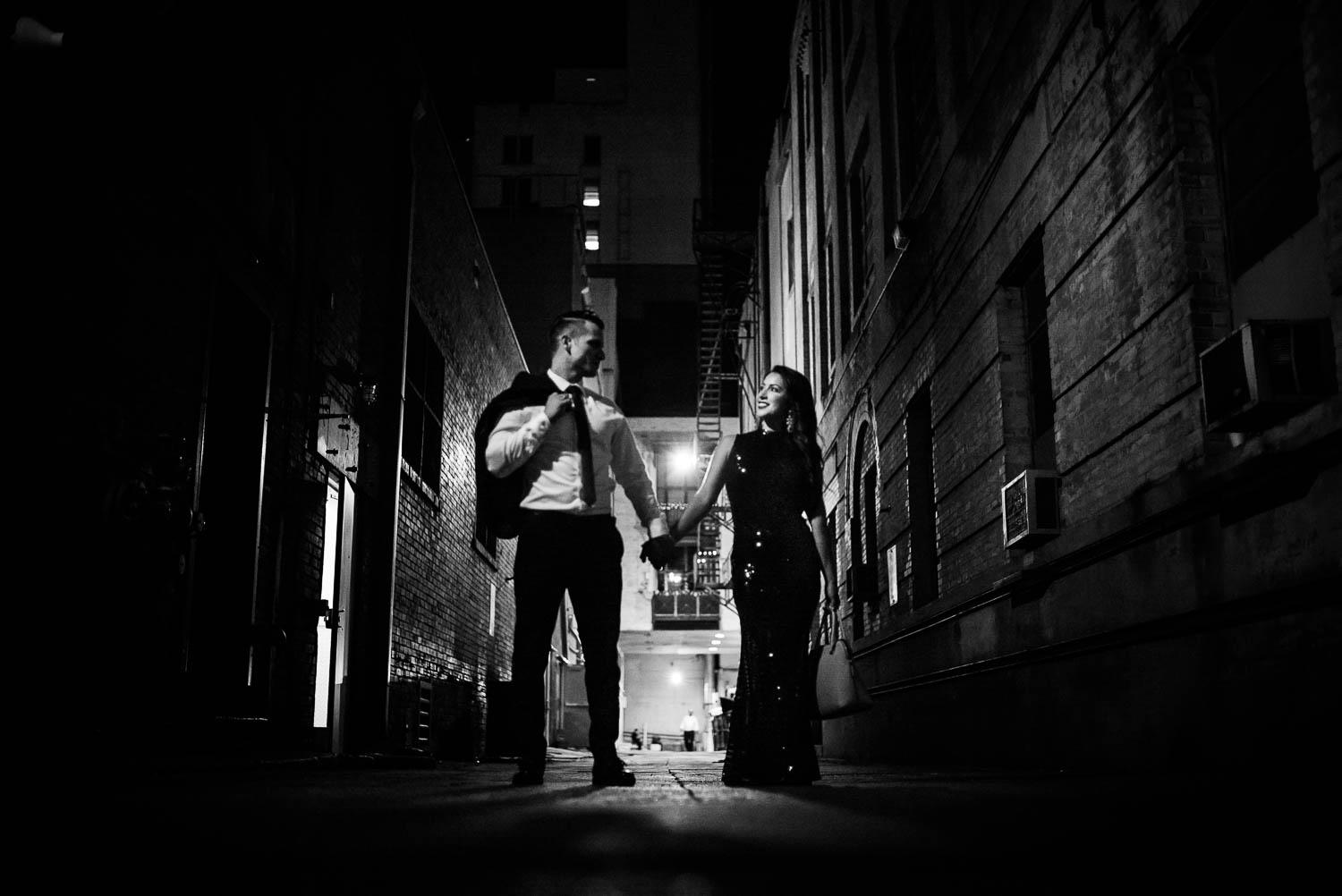 A downtown San Antonio engagement session with beautiful couple Celina and Lorenzo. These two look like two models you'd find in a  glossy fashion magazine! See how amazing they look as we criss-crossed downtown San Antonio for their engagement session.
The couple gave me a broad paintbrush to shoot with. So with that in mind, we started at Hotel Havana with a couple of Mojito's and moved on into the night from alleyways to this red tunnel off the riverwalk.
Join me in congratulating Celina and Lorenzo in the comments below. Thank you for the trust and I'm looking forward to their wedding day New Year's Eve 2017.