How to become a successful wedding photographer
When I meet photographers new to the wedding world, the question I get most is, "How do I get to do what you do?" Let's get into it.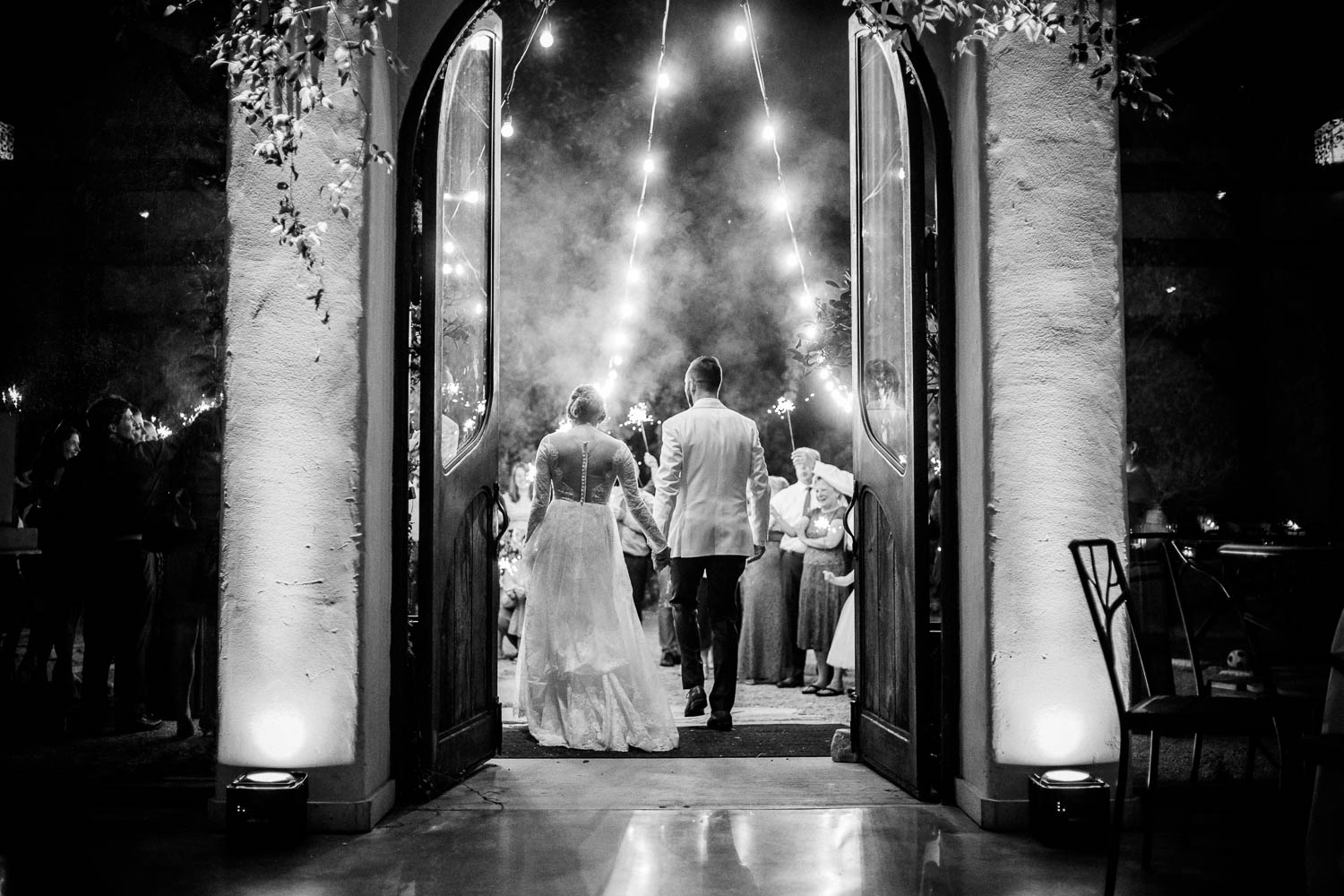 How to become a successful wedding photographer. Shooting weddings over the last fifteen years, I've learned a great deal. It's a self-journey of discovery. I continue to learn the craft of photography.
I hope this helps you, and the following will shed some light on a very competitive industry that has gone through a tremendous creative spurt in the last 15 years.
With dedication and hard work, you can do this!
Feel free to add your comments to the conversation below.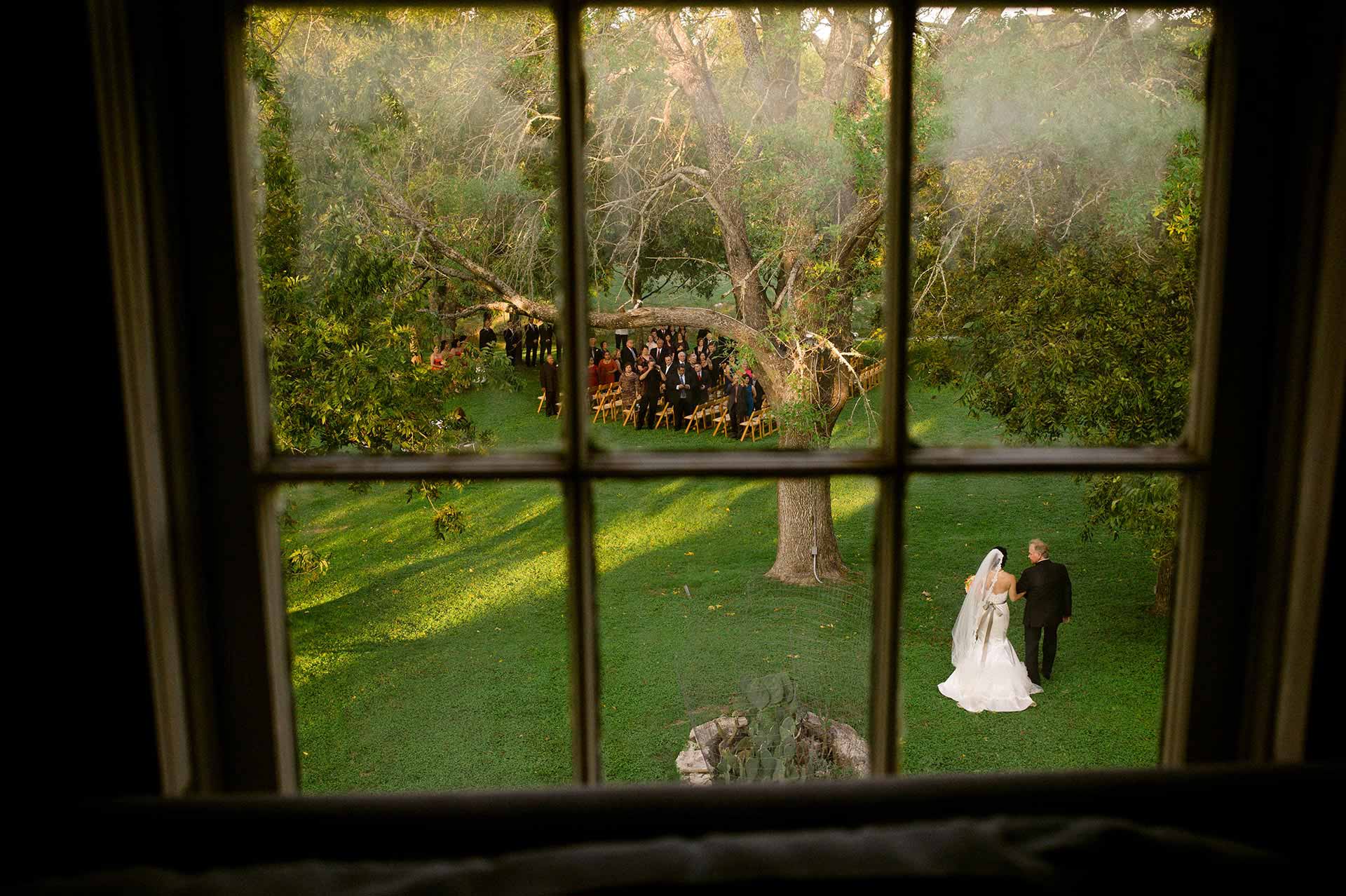 From Chichester in England, UK, I immigrated to San Antonio, TX, in 2006. Before moving to America, I was a news photographer covering local stories and sports, managed a studio, and traveled the world.
A lifelong photographer, I'm self-taught and learned from mentors in the newspaper industry. Over time, I developed my craft heavily influenced by photojournalism.
If you aspire to become a successful wedding photographer, the first thing to ask yourself is why? The fact is, it's an easy entry point for many photographers to start a career in photography. Building a reputation based on the quality and integrity of your work is a must to be 'successful'.
Is there a fast track?
Unfortunately, no. There are no fast tracks to becoming successful in anything. It takes tremendous effort, time, passion, dedication, self-determination, and, like any successful business, discipline and perseverance. Your 'talent' has to nurture and developed. Here are some ideas on how to get on that ladder.
Second shooting
How do you start shooting weddings? The most common path is to start as a second or assist a wedding photographer. Do not shoot a wedding without getting experience first, as you're risking a couple's special day, and it only happens once!
Shoot with a photographer whose work you enjoy. Ask a photographer if they need help or are looking for an assistant. Many photographers will say no. Don't take it personally. Keep shooting. If calling, leave a short, to-the-point voicemail and send a follow-up email with a link to your best work. If you haven't shot any weddings, show enthusiasm that you'd like to observe, carry bags, lights, etc., whatever help you can give that photographer.
Many good photographers will be busy to take on the energy required to teach or help a new photographer in the market. It's not personal. There are exceptions. Just don't give up. I respond to every photographer by email, and I will show a photographer the ropes once a year. I remember where I was. We've all been where you are now.
The right approach
Weddings are intensity, adrenaline-laced, super challenging, emotional days. And that's just for photographers, let alone the bride and groom! Only half of it is having the right attitude, being courteous, and delivering on what you promised.
Today, it would seem that anyone can shoot a wedding, right? Typing in google and searching wedding photographers will bring up a few hundred. It would also seem that almost every guest at a wedding has a camera. And then there's the particular 'uncle' with a superior camera to yours with a very long zoom on it and an equally sized flash gun. He must be good with the camera set to 'P' for 'professional.'
All jokes aside, life and wedding photography requires the right positive attitude. You have to like people genuinely. If you're not a people person, it's entirely possible photographing weddings isn't for you.
The client meetup.
Having an online portfolio is essential to your potential clients. Show images that you feel show your personality and style. Upon meeting clients via zoom, we spend much of the time chatting and getting to know each other. It's a low-key meeting. If a client is meeting you, there's a good chance you are already in their top three. If you prefer to meet in person, meet at a favorite coffee shop. You'll be more comfortable meeting in a spot you already know.
I find discussing pricing is secondary. Much of the process is the bride or couple deciding if you're the right fit and if she can imagine you hanging out with her all day. I discuss my philosophy and a little about the day, but I want to ensure we're a good match for each other. I will also spell out that I have to shoot their day the way I feel most comfortable and tell their story unobtrusively.
Equipment
If you're just starting, I suggest two camera bodies, a 24-70 zoom and a 70-200 lens will suffice to get the ball rolling. Ideally, a third camera body as the backup should be on your radar. You do need some decent gear that's not going to break down. If you can afford it, initially, I would spend more on sharp and fast lenses; the cameras do not have to be top-of-the-line. In regards to cameras, go and try out what works for you. You can even rent cameras from your local store or have them as a backup. Add a small flash and get equipment insurance to cover all that gear.
I'm second shooting already.
So, let's say you have shot a few weddings as a second or third shooter. You love it. So much that you say you are now seriously considering going full-time or, at least, a 'weekend warrior.' You may be just content to be a second shooter with the first photographer along this journey.
Making it a business
A plan and a budget are a must. Ideally, I would recommend a six-month supply of cash flow just for your wedding business and to cover your cost of living. Pay yourself first. You might think, "I don't need to pay myself." The reality is you still have bills to pay, rent, a mortgage, and perhaps, utility bills. Just the roof over your head. Factor in your gear and the cost of setting up your business as a legit company. Equipment and liability insurance.
I strongly recommend you not price shop and compare yourself to the competition. It's far better to rate yourself on your lifestyle, expenses, and how many weddings you plan to shoot in a year. Download the excel spreadsheet here. Everyone's pricing will vary, and to price yourself to your perceived competitor would be a disservice to you and your profit line.
Expenses per month unless noted:
* Camera gear $3000-$10,000 (basic gear, two cameras, two lenses. You have some of it already.)
* Website hosting $10-$50
* A lawyer $300-$1000 (to check that contract)
* Advertising $500-$1000
* Office Expenses $500
* Cost of sales- producing those images/prints/albums 10% to $25% of total revenue
* Shipping and mailing $30-$100
* Gas/petrol $100-$200
* Accountant/bookkeeping $300-$500 a year
* Salary 50% of total revenue
These expenses are different for everyone. No business is alike. Things to also think about are whether you will have a studio space, or you are going to meet clients at a coffee house or hotel. Things can add up pretty quickly. And then, what do you charge for a wedding? How many do you need to book in a year to break even?
It is easy to start feeling overwhelmed. It all comes back to loving what you do with a passion. You will get past the challenges.
Set up yourself as an entity.
In the USA, you apply for an EIN and must register as an LLC or S-Corp. Some research is required on your part where you live. Every state has a different set of rules. I do not recommend your entity as a personal proprietor.
Taxes
In Texas, where I reside, I charge sales tax on all sessions. All my collections have sales tax added to them. I pass the tax on to the state after collecting from clients. Once a year, I also complete the franchise tax paperwork and pay estimated income tax quarterly.
Budgeting
There's a wealth of good software out there that can help you do this. Tave, Successware, 17Hats, or Studio plus are a few of them. They are made by photographers, for photographers. Along with budgeting, you need to keep track of all those expenses and set up a business checking and credit cards for your accounts.
Remember to keep your individual or personal accounts separate from your business. There will be a need for a good accountant. Your accountant (another expense) should understand all your costs and advise you on the best entity for your situation. Further down the road, start thinking about retirement savings if you haven't started yet.
Go and meet other photographers. Start educating yourself more about your interests. There are conferences throughout the year. Here in the States, I found the PPA and WPPI very helpful early in my career, let alone all the online help now. Some photographers are also very open to helping others and genuinely care to see you succeed.
Learn about SEO (search engine optimization) for your site. Learn the craft. Enter competitions if you find this will motivate you to be a better photographer. Go to exhibitions, study photographers at a local library, and attend some workshops. These are all further expenses, part of the running of your business.
All of the above helped me. I continue to purchase books to feed my soul and, in turn, subconsciously make me a better photographer. Photography books, in my opinion, are better than learning online as they're resources you can return to at any time.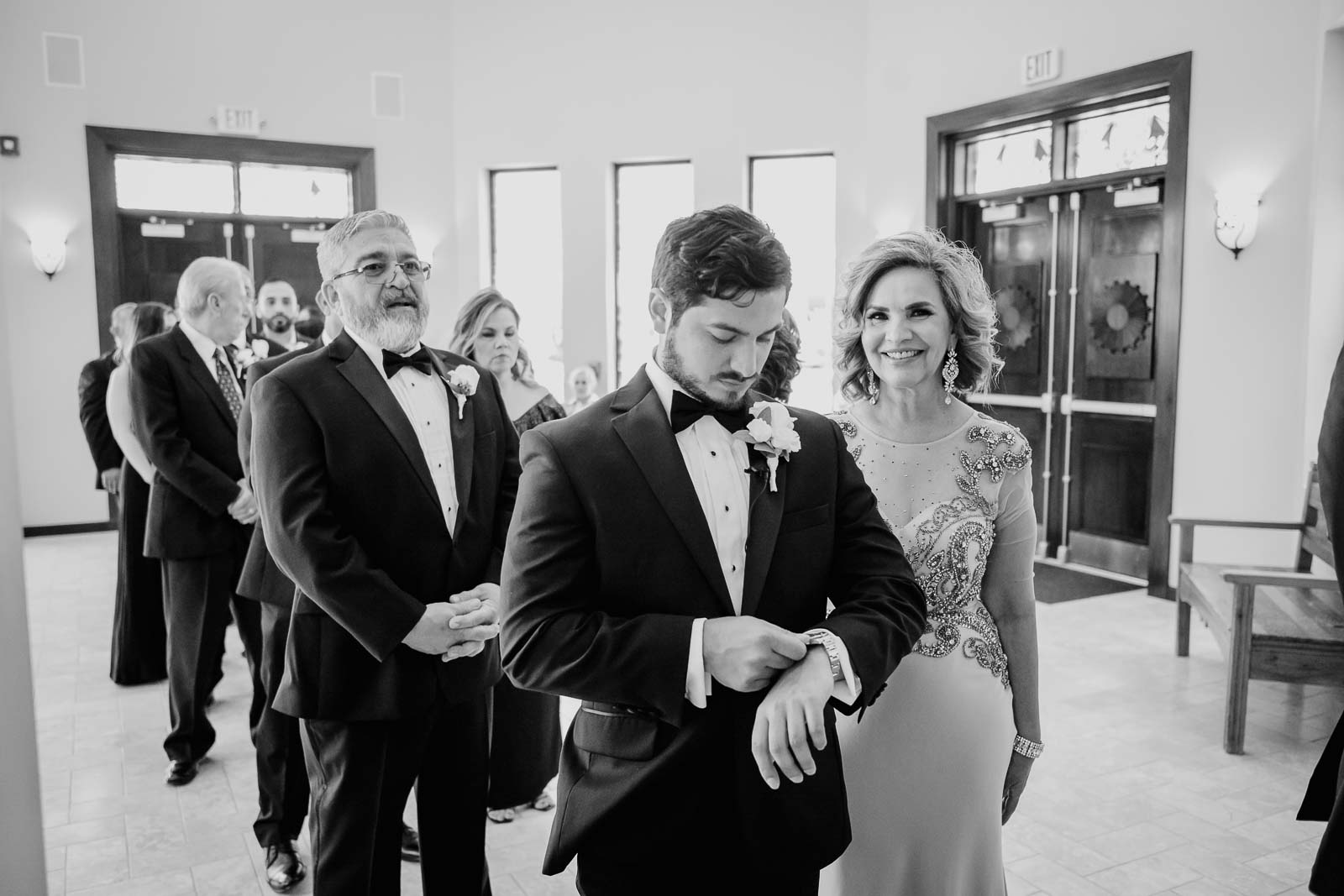 Life Balance
I'm a full-time photographer. Finding a healthy balance in your life is essential to not getting burned out. I balance my life with what pays the bills and personal projects, like street photography and documenting my girl's daily life. I use 80% of my average week on the computer, editing, marketing, meeting vendors, meeting clients, preparing agreements, accounting, bookkeeping, and blogging, putting in about forty hours a week.
I have an active family life. But I have a balance in my life where I've outsourced a few things and utilized the latest technology to design albums and edit images. I still do the fundamentals myself, but I no longer work crazy hours. After a house fire a few years ago, things came into sharp focus, and I shifted my priorities to a more balanced lifestyle.
As a self-employed individual, finding the right balance between play and work is super important. After fifteen years as a photographer who shoots weddings and street photography, I've learned to embrace life and outsource some significant parts of my workflow. If I didn't, I would be back to working late nights, impacting my life with my wife and kids. Let alone the lack of sleep that any parent incurs! Some things have to give. Keep this in mind as your career develops.
Resources
I'm a member of the PPA, a fantastic organization and an influential advocate for professional photographers. The PPA has listed some beneficial information regarding pricing. And the PPA's latest wedding and portrait photographer benchmarks are available here. There is a wealth of handy information to digest. Over the last ten years, I've used the PPA benchmarks to improve my business and workflow.
Final Thoughts
If there's one thing I'd like you to take away from all this, it's this. If you're starting in wedding photography, believe in yourself. There are a lot of negative thoughts out there, especially on the internet. Shoot for yourself and your client second. Happiness is the most crucial thing in life, and success cannot be measured by how much money you make. Remember that finding a balance in your life is the most important. The art of photography is a journey, and everyone has a different road.
[yarpp template="thumbnails"]
Table of contents
Home » Education for Photographers »