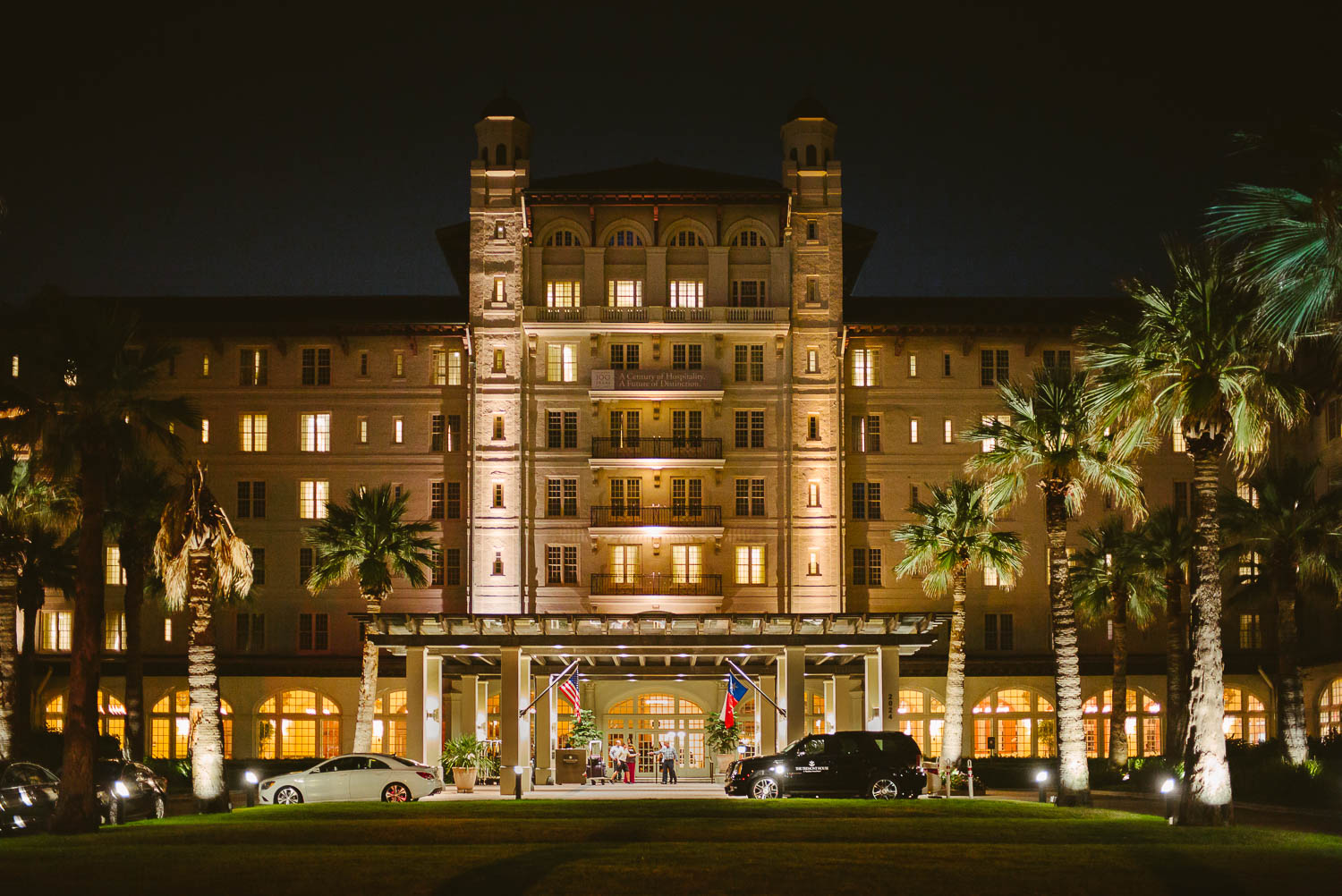 Shelley and Joe's Hotel Galvez wedding along the Gulf of Mexico was a picture-perfect Galveston wedding. Congratulations on tying the knot! The couple met at law school and have a terrific sense of humor, quietness and grace. Shelley is one of the most beautiful brides I have had the pleasure to photograph. There's a lot of emotion here and as usual I get wrapped up in those moments.
From a photographer's perspective, the low angular light present at this time of year has its own unique set of challenges. I love diffused light as this gives light its direction and is easier to work with. For those reasons, autumn and winter are my favorite seasons of the year to photograph weddings.
We start with a few frames from their rehearsal dinner at Fish Tales opposite Galveston Pier. The next morning, I arrived at Hotel Galvez to start shooting the day.  Thanks to wedding planner Kathy Glass of KG Weddings & Events and Laura Sponaugle, photographer along for her unique way of seeing the world. Shelley and Joe's engagement session can be seen here.
Hotel Galvez is an amazing historic hotel, which opened in 1911 after the historic hurricane of 1900. The hotel was referred to as "The playground of the Southwest' mostly for wealthy celebrities, socialites and businessmen. American Presidents have stayed there along with movie stars. In the mid-90s, the hotel was restored to the 1911 look and is currently managed by Wyndham Hotels and Resorts.
Click on each image to see larger. Scroll down and leave your congrats for the couple in the comments below.
[mailmunch-form id="407960"]