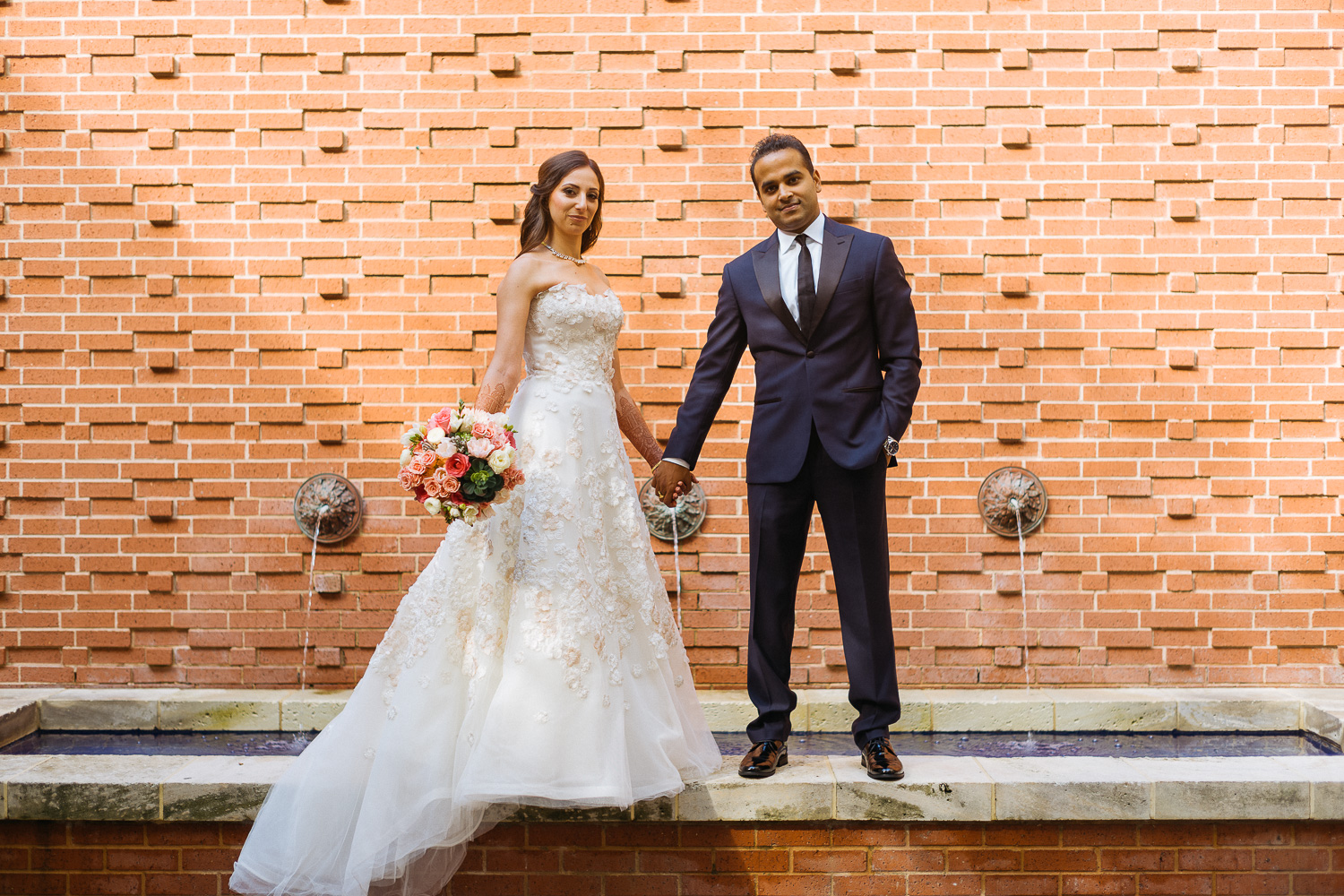 A XTRA-SPECIAL wedding as this was a modern day, swoon-worthy, multi-cultural Hindu-Jewish fusion wedding celebration.
Kathryn and Viral are an amazing couple I've enjoyed photographing and getting to know over the last year. Not only do they look great together – see engagement session at The Astorian, but their family and friends were also crazy fun in this marathon Hindu Jewish fusion wedding.
What may you ask is a fusion wedding? As you can imagine, planning any wedding can be notoriously challenging let alone an interfaith marriage.
Kathryn and Viral decided to have two separate ceremonies at the Sugar Land Marriott in Texas so they can celebrate their cultural heritages. Heavy thunderstorms dropped rain all day but didn't dampen spirits. A Hindu ceremony followed by the Jewish ceremony later in the afternoon, followed by the coming together of family and friends and a 4-hour celebration on the dance floor. Leading up to the ceremonies they had some cultural traditions. A Hindu priest and a Jewish priest/rabbi married the couple in their respective ceremonies.
Therese Cole Hubbs of Electric Karma-International was the fabulous wedding planner extraordinaire for Kathryn and Viral's wedding day.
The following images are my personal favorites from their day including the rehearsal the night prior at Turquoise, along with my second shooter for the day, Miranda Laine Blankmeyer.