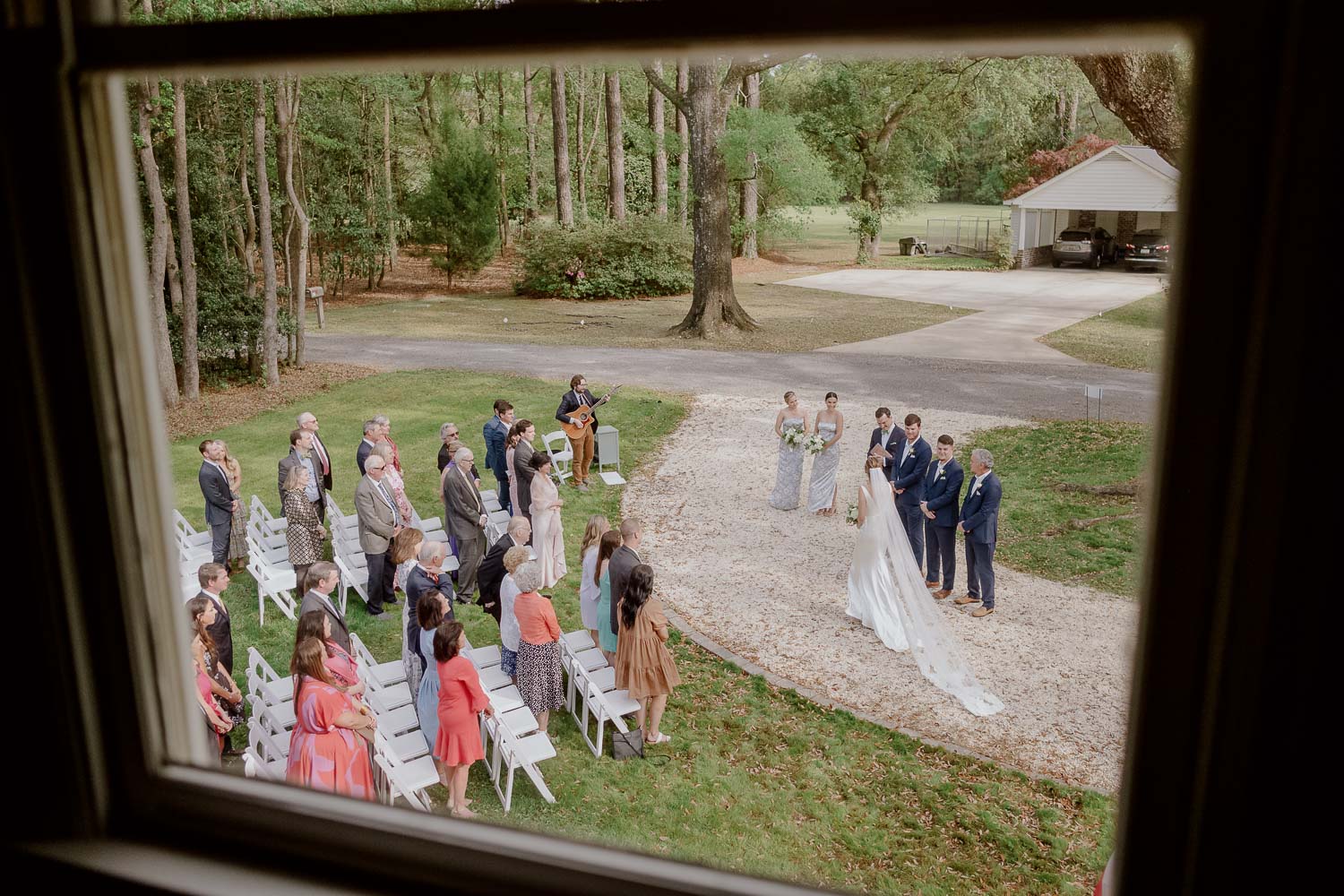 I had the privilege of attending Virginia and Fischer's beautiful wedding ceremony, which took place at their cozy home in Georgetown, South Carolina. They had been set up by mutual friends in 2015 but didn't start dating until 2017. Initially, the wedding was to be held at Margaritaville on Lake Conroe, just outside of Houston, TX, but a change of plans led to it being relocated to their hometown.
Virginia and Fischer are genuinely wonderful people, individually and as a couple. They welcomed me warmly into their home, and I felt honored to be a part of their special day. The ceremony was held in front of their old oak tree and followed by a lively reception at Maritime Park in downtown Georgetown. Friends and family from all over the country came together to celebrate this joyous occasion, and it was a wild and fun weekend for all involved.
There are so many favorite moments from the wedding that I could share, but some that stand out include the waterfront setting, the adorable four-legged friends who served as flower girls, and the wild party that followed. Overall, it was a truly memorable day, and I feel fortunate to have been a part of it. Thanks to Tara Crammer, the event planner who made everything run so smoothly.
Vendors
Ceremony: At home
Reception: Maritime Park
Wedding Planner: Tara Crammer
Hair and makeup: Latia Curtis
Catering: Lee's Inlet Food Truck
Band: Andrew Thielen and the Big Band