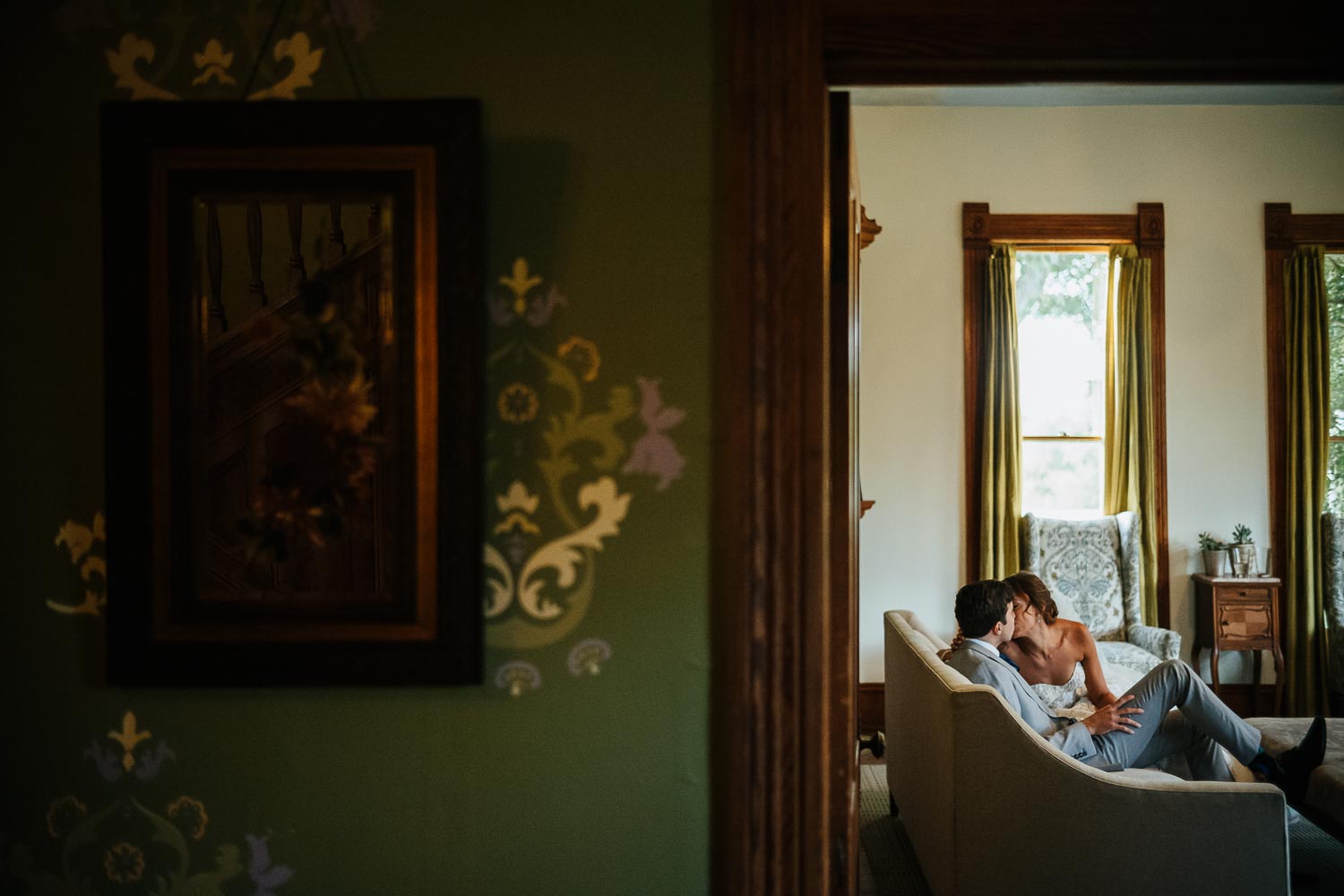 Hannah and Rob tied the knot at Barr Mansion in Austin, Texas. The couple, who live in Los Angeles, California, met five years ago at a birthday party, and it took several tries before they finally dated. Their connection is infectious, full of laughter and so much fun.

So, here we are. Friends, family, many from the west coast, flew into Texas to celebrate their wedding weekend.

Below is a curated set of my favorite images that tells their story, beginning with a rehearsal party at Bangers after signing the Ketubah earlier at the venue. Bangers have sausages and tons of beers on tap inside a rustic-chic cottage and beer garden. Speeches flowed, beer was spilled.

The next day, the bridal party readied and prepped at The Driskell, a historic, opulent downtown hotel from 1886. From there, a short bus trip to Barr Mansion to finish getting dressed. Dark skies and a few rain showers were popping up here and there throughout the afternoon. However, just when the ceremony commenced, the clouds parted, and the sun shone. I kid you not. Amazing.

And then they partied, including an after-party at Darwin's Piano Bar. I'm so happy I photographed this wild evening, in these images, not only can you can see the love between Rob and Hannah, but also between all their friends and family.

Thanks to the fantastic Kristi DePew, planner of Eclipse Event, and my good friend and talented photographer Adam Swift.
Leave your love for the couple in the comments below. What's your favorite image?