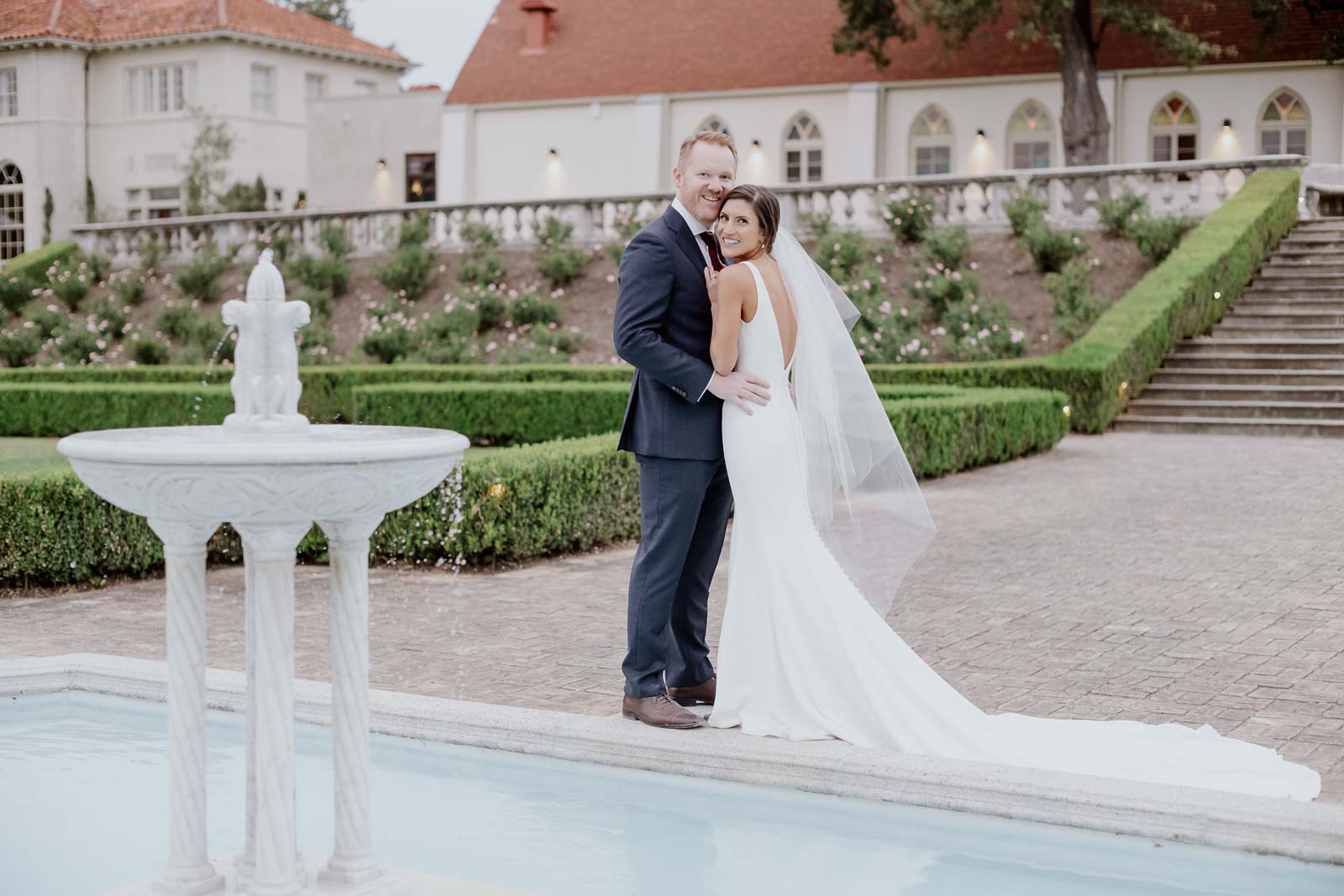 Kelsey and Paul tied the knot in Austin, Texas, at Commodore Perry Estate. The newly wedded couple have dated since 2017 and are perfect together. As with many weddings this year, the celebration was downscale due to COVID, and Paul's family in Ireland dropped in via Zoom in a heartfelt moment to offer their congratulations. Kelsey and Paul are a fantastic couple and share a wonderful group of friends and family. Hopefully, next year they will return to Paul's native Ireland and enjoy a celebration there reunited with his parents and family.
Thanks to gorgeous interior designs, the Commodore Perry Estate is restored and brought back to life. Italian in appearance, the 10,800 square foot manor was initially home for Commodore Edgar and Lutie Perry in the roaring 20s. In the 1940's it became a succession of schools. Fast forward to today, it's now an upscale boutique hotel operated by a Californian-based company Auberge Resorts Collection. The Commodore Perry Estate is simply sublime and one of the most beautiful venues I've been fortunate to visit on my travels.
Thanks to planner Jen Clary, owner of Burlap and Rose, for her help. This is a set of my favorite clicks. Congrats to the couple, and I hope you enjoy them!
Planner: Jen Clary - Burlap and Rose
Make-up: Makenzi Laine
AV//Videographer: Geoff Moskowitz - Fat Cat Productions
Photographer: Philip Thomas
Musician: Carbon Lily (Carla)
Officiant: Tim Hurley