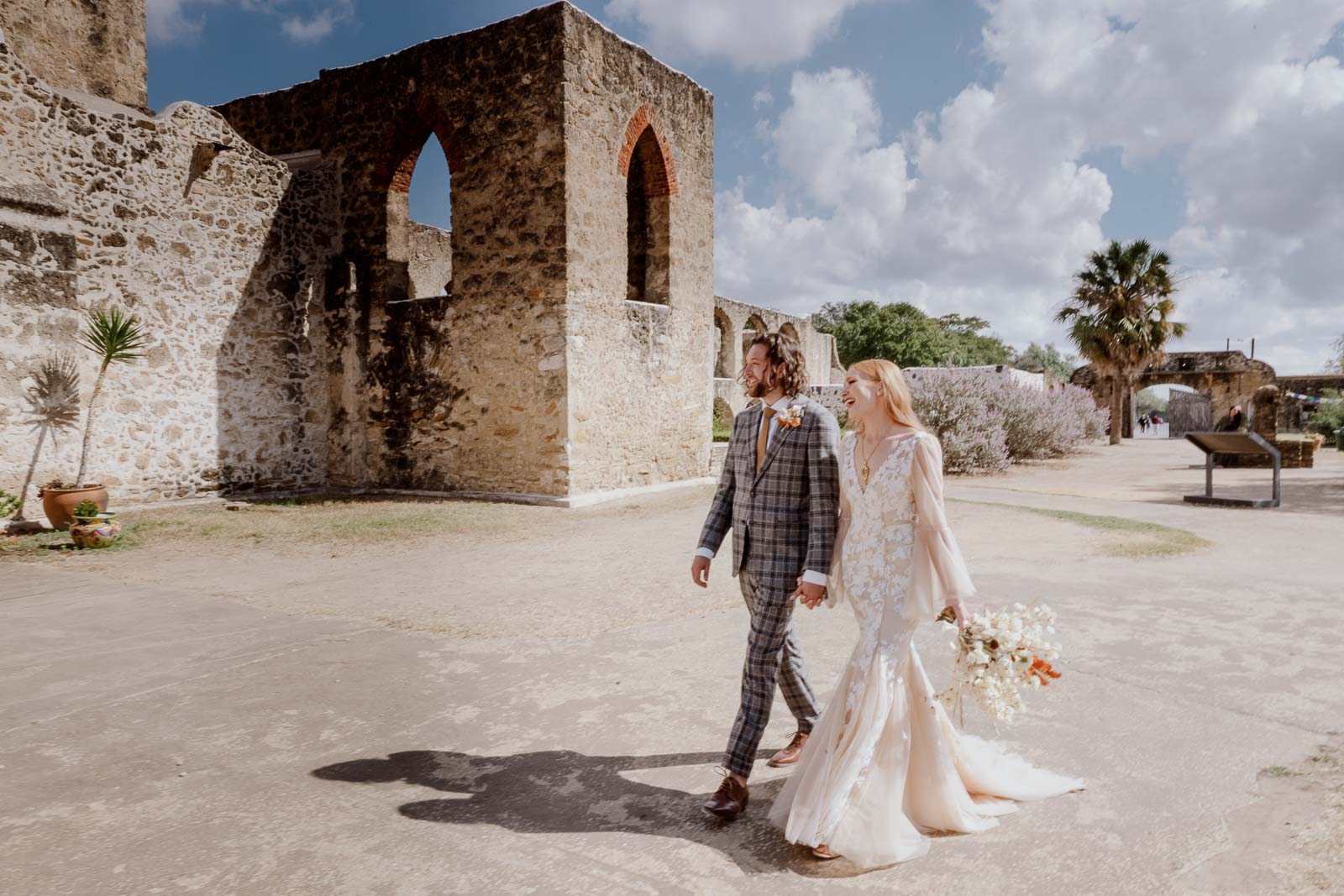 Here's a set of images from Meredith and Collin's wedding at Mission San Jose and reception at Hotel Valencia, San Antonio, Texas. Meredith and Collin met in college. They call home in Los Angeles and travel back and forth with family and friends in San Antonio, Texas. I enjoyed documenting their wedding day and thankful for their trust!
November is my favorite month in San Antonio. Mild weather, little humidity, and beautiful foliage make their mark here in South Texas. I like to remind myself how fortunate I am to live here contrasted to my homeland's miserable weather in the UK. Fiesta in San Antonio is typically in April. COVID, however, pushed everything back to November, only for most public events to cancel again, so it was terrific for their guests to experience a little fiesta at their courtyard wedding reception. Mission San Jose, founded in 1720, is celebrating 300 years and is known as "Queen of the missions" and is a remarkable example of a community with the church as its focus. Enjoy the collection of pictures.
Side note: I get asked by amateur and pro photographers what gear I use (not that it matters IMHO), so I occasionally list what I use, Photographed on a couple of Leica M10's, a 50mm Noctilux, and 21mm Zeiss.
Vendors:
Ceremony: San Jose Mission
Reception: Hotel Valencia
Hair: Blow Dry Bar
Catering: Hotel Valencia
Florist: Clementine Botanical
Cake: Cakes by Cathy Young
Photo: Philip Thomas Photography