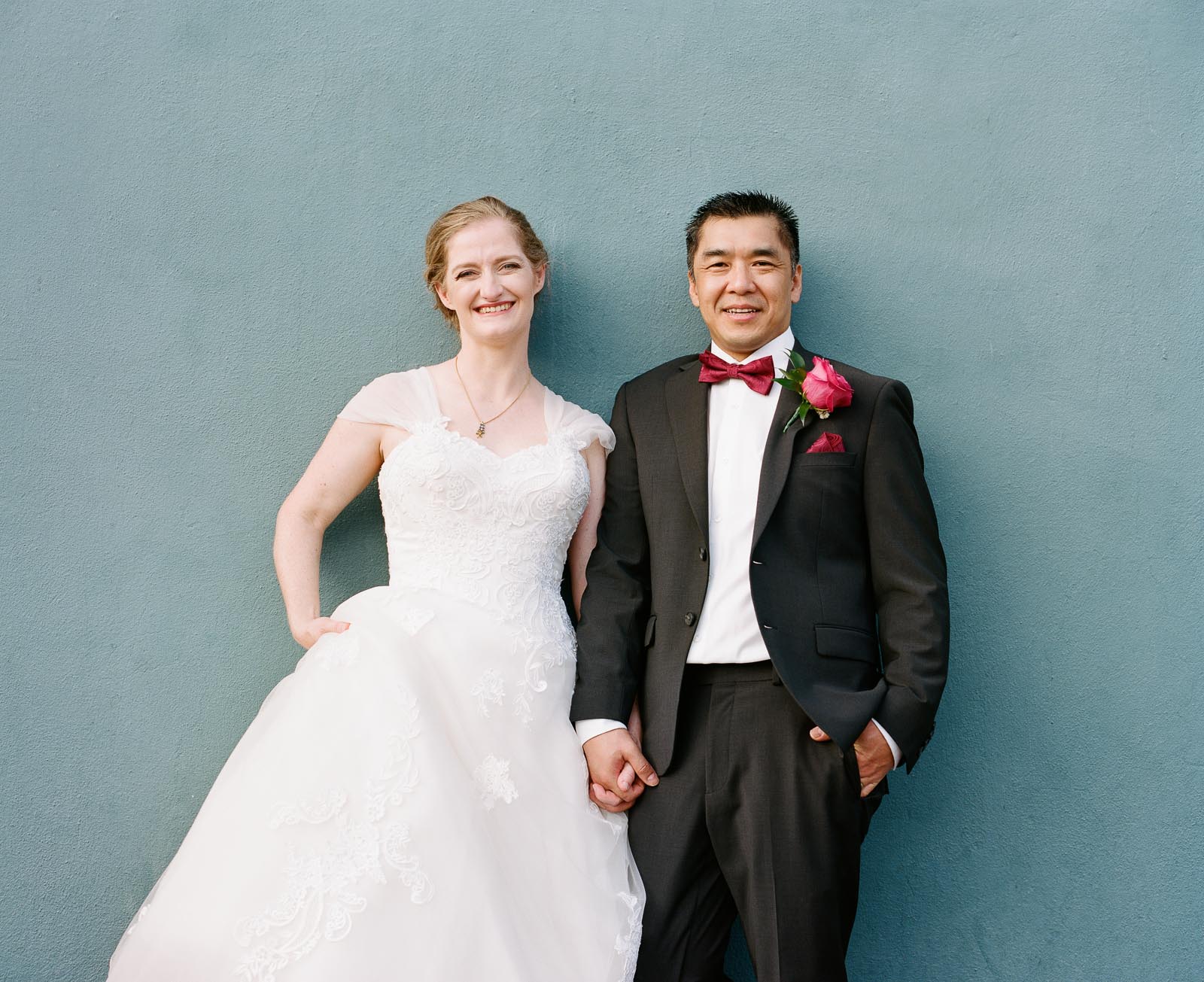 Maeve and Tat tied the knot a couple of weeks ago at The Grand Ballroom, New Braunfels, Texas. The couple first met at Rackspace in San Antonio, Texas. I loved working with this down to earth couple. The Grande Ballroom is a New Orleans style venue with original wood floor, and a stately grand staircase, and a magnificent crystal chandelier.
Due to COVID, there were only six of us on-site at The Grande Ballroom in New Braunfels. Many friends and family observed their ceremony via Zoom. That was special because the family's reactions seeing their faces and sending well wishes were priceless. The fact that technology like this has made it possible helps soften the impact. The wedding ceremony was beautiful under the gazebo.
We start their wedding day story at the Courtyard by Marriott. Heading on over to the venue, Tat had set up numerous cameras to video the ceremony, and we were ready to rock. In 2007 I photographed the brother of the bride, Joe, and his wife Grace's wedding many years ago. Thanks to their referral, I was fortunate to photograph Maeve and Tat's special day at The Grand Ballroom.
Photographers are asking, so a few notes about the cameras used. Not that it matters what camera you use. Most images below were captured with a couple of digital Leica M10's and on film with a Leica M3. The color portraits on the wall were taken with a medium format Mamiya RZ67. Such a fun day! I started as a press photographer shooting film in the early 90s. Later, I used a Mamiya RZ67 for personal work. I recently purchased the Mamiya once again. I love the challenge of the large 6x7 format.
Now I incorporate film of different formats into my wedding work. It's very contemplative and satisfying to slow down a bit. I'm a big fan of the past master painters and photographers like Henri Cartier-Bresson. Considered masters of geometry, I have learned the secrets of geometry and composition over the last five years. See this site if you want to learn more. It can only make a better photographer!