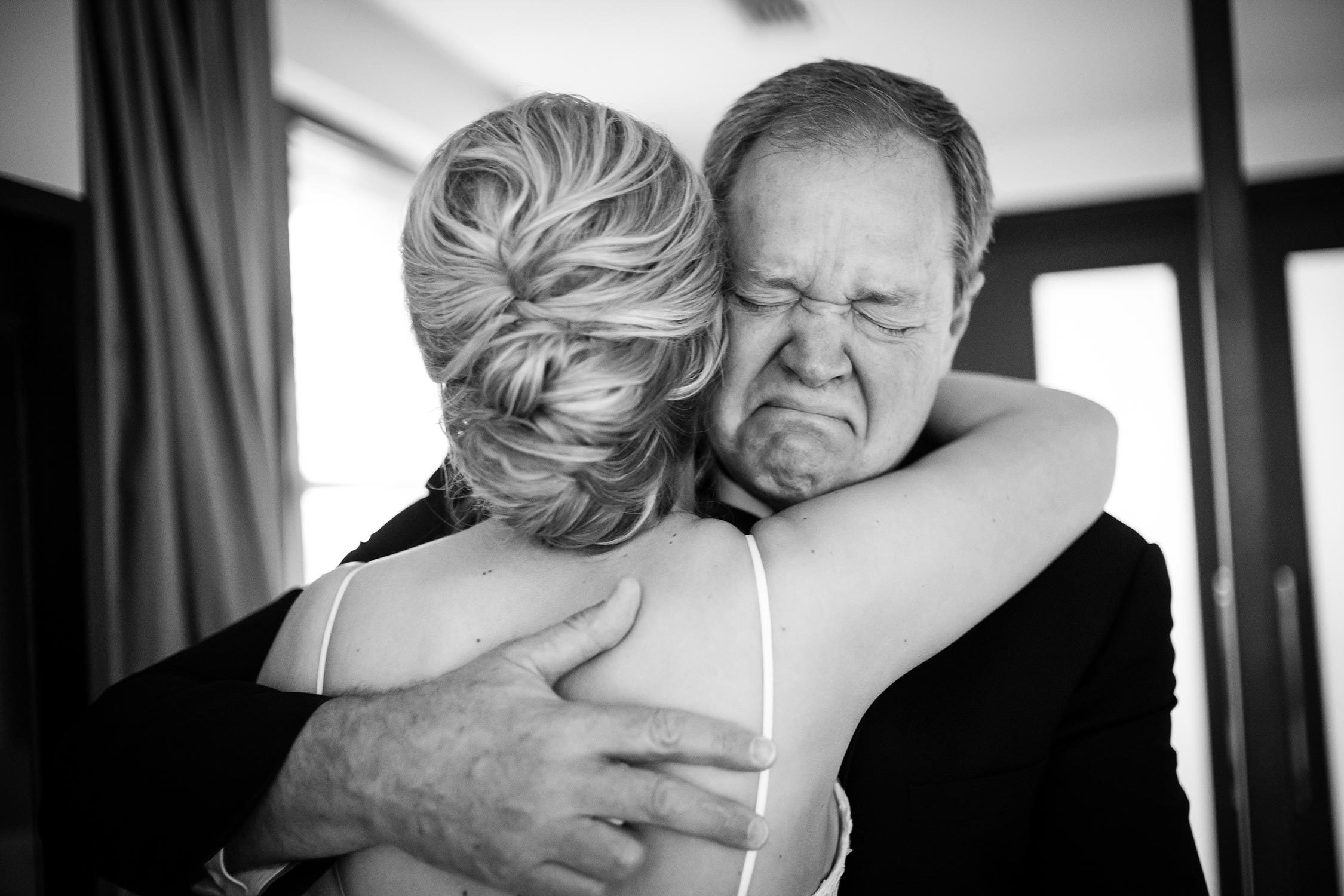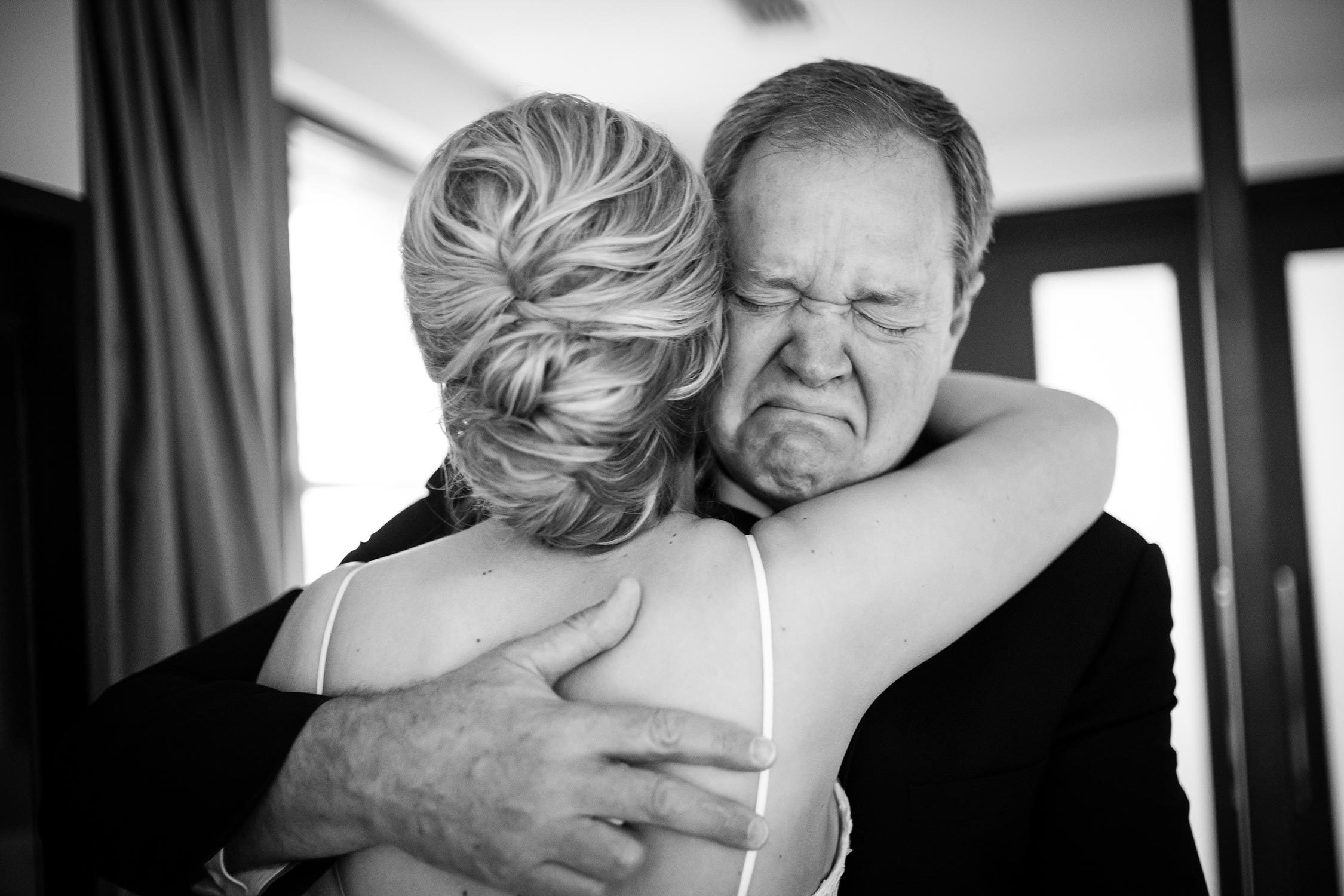 This week's picture of the week features the father of the bride as he sees his daughter for the first time in her wedding dress. Captured at the JW in Houston, I live for moments like these. For more on my thoughts about wedding photojournalism or reportage go here.

Weddings are, of course, highly charged affairs and like the bride and groom, I feel them too throughout the day. As a wedding photographer, in general, you have to like people. As I write that it seems so obvious, but you'd be surprised how many photographers I meet who capture weddings and don't appear to meet that requirement! For the last ten years or so, I have made wedding photojournalism my preferred style of working, and I love to shoot them.
What is wedding photojournalism? To answer that question, you have to consider what journalism is. It is the process of documenting events with a camera without actually controlling or affecting the situation.
Henri Cartier-Bresson was the father of modern-day photojournalism and evolved from him using small Leica Rangefinders in the 1930s. He began documenting European society. The Leica is quiet, discreet, and allowed him to shoot moments in time where the subject is unaware of the camera. The resulting images have a timeless quality to them.
And that's where we come to wedding photojournalism. We take the same skills and philosophy and apply them to the wedding day. Instead of fabricating scenes, or setting the dress up with the shoes, for example, I reply on my ability to see the event and stories unfolding and capture those moments unobtrusively. The resulting images can reveal seemingly simple yet complex photographs. It's about being honest and special moments, like this photo. I capture versus create artificial moments. Clients who are looking for this type of photographer are smart, confident people and more interested in enjoying the moment and want their photographer to capture their day in a dignified manner.
This image works for me because of the emotional impact and just grabs at your heartstrings.
For those interested, this images captured with a Leica M10-P, 35mm Summilux at f1.4 1/90 1600 ISO
"Good photography is knowing where to stand" - Ansel Adams.