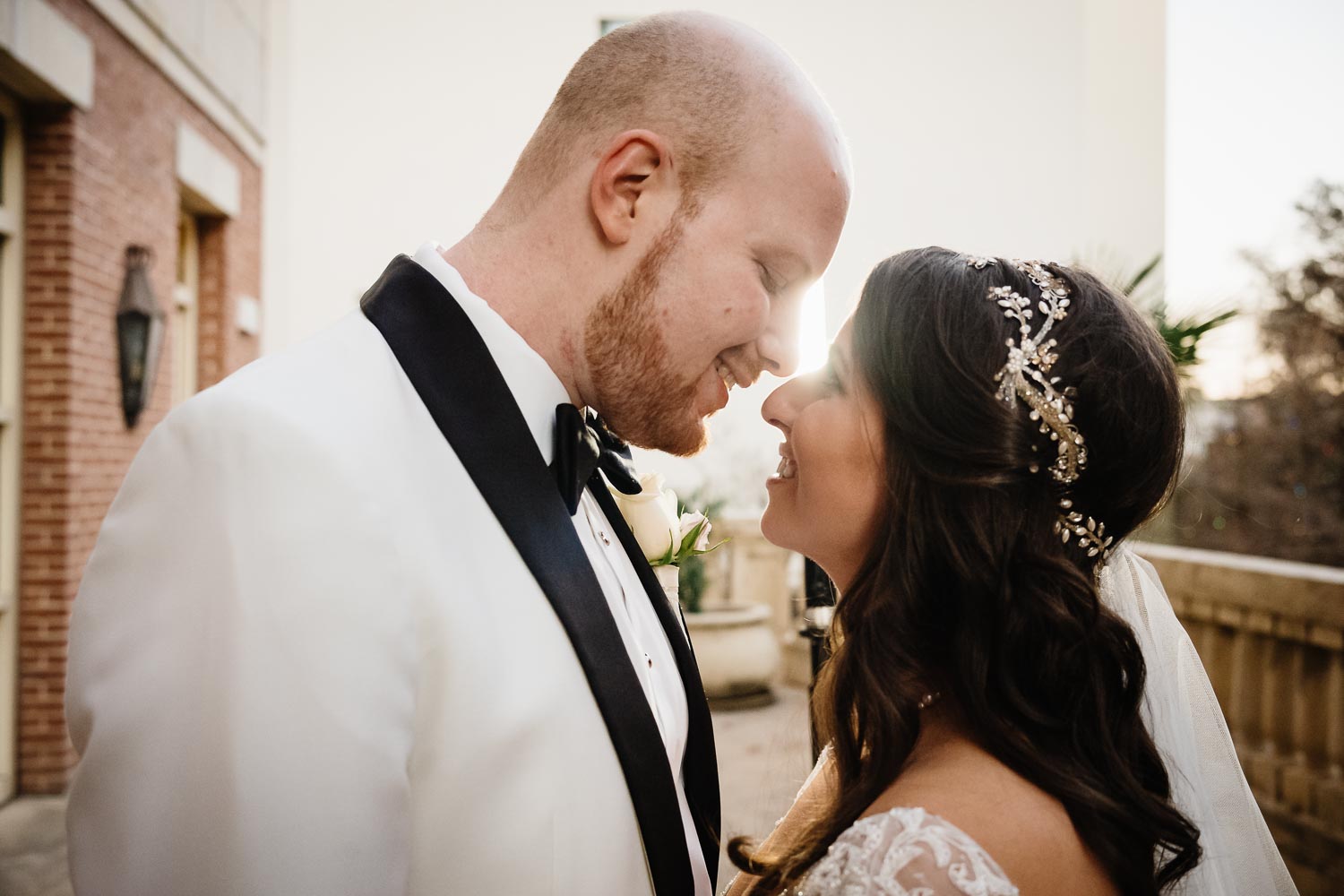 Debra and Ryan met in high school, became friends, started dating at UT, and have been together ever since. So, here we are, over ten years after their first date celebrating their wild and magnificent celebration at the Westin Riverwalk Hotel, San Antonio, Texas.
We start the post with their rehearsal welcome dinner at The Witte Museum, followed by the next morning at the Westin Riverwalk Hotel with Debra, bridesmaids, and Ryan getting ready in the suites. These are my favorite moments throughout a wedding day as you can capture the full gamut of emotions, and I love to tell that with a structure in my images. There's the official Ketubah signing just for close friends and family and then a traditional Jewish wedding ceremony for all guests. We finish the evening with a set of party shots. The challenge for me is to always come up with soulful images with all the fun and festivities, and I love the more intimate shots captured with available light.
It turns out, Ryan and I have something in common! We both like ketchup on our burger, much to the dismayed look from my wife. What can I say? I love marmite too! I think it's an English thing, but Ryan can tell me one day over a beer. If you haven't seen their engagement session at The Pearl Brewery, here's the link.
My favorite photographs from their wedding day are from their first look, and Debra's father is peeking through the doorway. You can easily see Debra has a beautiful close relationship with her parents.
Debra and Ryan are perfect for each other, each complementing their personalities. For those reading this blog and know them, then I'm stating the obvious. Debra has an infectious, bubbly, high energy personality, and Ryan is more mellow, quiet, and laidback; a great combination, and I loved how he looks at her.
Thanks to Katherine, planner, and owner of Sweet August Events, who referred me to Debra and Ryan. Thank you also to Mark Sobhani, a remarkable photojournalist, and NBA photographer who's always a joy to work together.
These are my favorite clicks. Please leave your love for the couple in the comments below.