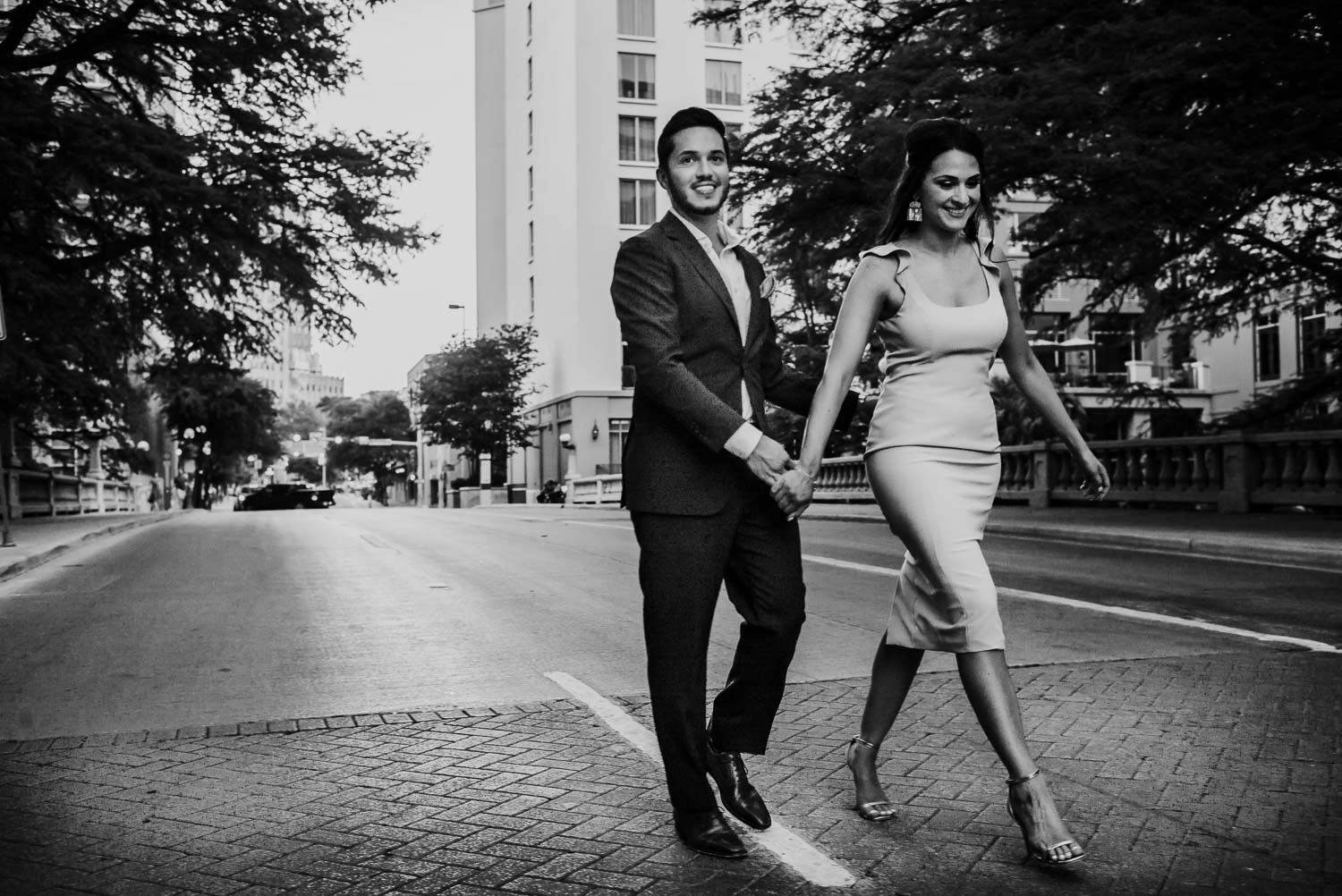 A simply chic downtown engagement session for Alanna and David at The Westin Riverwalk, a Spanish Colonial design that reflects the city's rich history and cherished culture. Love this couple's sense of humor, and of course, they look fantastic together.
They became engaged on May 19th last year at The Pearl in San Antonio, Texas with close friends and family on hand to witness this very emotional day.
Congrats on their engagement and I'm looking forward to their wedding in the fall!
Leave your love for the couple in the comments below.