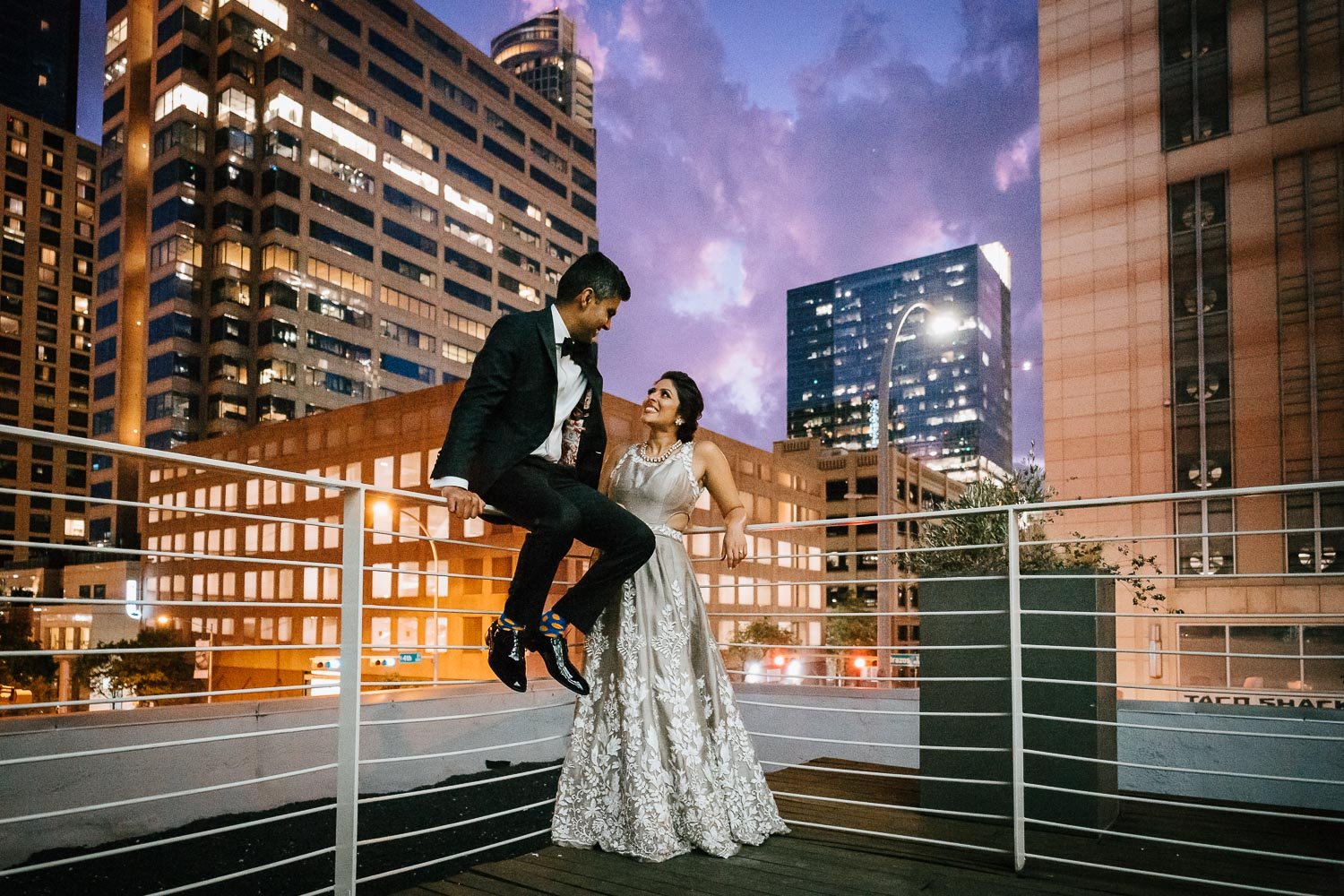 Neha and Mrugesh are Chicagoans who decided to have a destination South Asian Indian wedding in Austin, Texas. They met at a friend's birthday party, and cunningly Mrugesh asked for a cooking recipe from Neha, and that's how it all started (a good one:-) Their wedding and reception were at Brazos Hall.
We start their celebration at The Infinite Monkey Theorem in Austin, Texas, an urban winery's funky, chill taproom. A fun night to kick off the festivities with a welcome dinner.
The next morning was an early rise, starting at six at the downtown Hyatt Place, steps away from the famous sixth street as Neha's mom helped her dress in her beautiful sari.
Mrugesh and Neha are a fun couple and like to keep things casual. At the center of their plans, their express wishes were to be sure their friends and family just had a lot of fun at their wedding. The morning wedding ceremony and evening reception were at Brazos Hall, a fantastic location with a warm modern ambiance. Much of the restored pine floors, brick walls, and wooden rafter at the venue are original 1900's grain mill converted into an event center. Pretty amazing.
See below a few of my favorites. Thanks to Adam Swift, my old friend and sold pro on hand as the second shooter. I cannot leave you here without mentioning the lovely husband and wife planning team, Cheryl Fernandes and Rohit, owner of Glizzy Events.