This is Ruby and Barry's magnificent Indian wedding from June 1. Their lovely engagement session was shot a few weeks before and you can see it here. No words can tell you just how wonderful it was to work with these two amazing individuals.  They fit together perfectly.
Summer is here. Yippee! It's been the busiest six months of my life as a wedding photographer and I first thank God, my super kind brides and grooms who have trusted me for their memories and of course my lovely wife who has supported me along the ride.
My girls are off from school and I finally have a moment to blog my latest wedding and get caught up on all this other things that a photographer has to do. I get to write now my mind is clear and I don't have to make a run and pick up my kiddos from school:-)
Indian Weddings!  Where do you start? How do you blog it?  Do I separate the days, the events, the parties, the colors? This is three days of intense shooting. Oh heck. I'll just put it all in one post and separate by days. The images should be strong enough to stand on their own (I hope).
Thanks to the lovely and very funny couple, Marcela and Rishi, who helped referred me to Ruby event through she had seen my work before. I think it was just a matter of reenforcing this crazy idea that I should be Ruby's photographer. What were they thinking! Ha ha. Thank you both for the trust.  See Rishi and Marcela's wedding by clicking on this link who before their wedding were referred by a lovely lady, Sunila Sahni and I captured her daughter's wedding, Rohini from New York. It's a small world. Scroll down here or there for that matter, and  yup, he's the guy taking his shirt off AGAIN. This is his Mick Jagger impersonation. I know he will not mind me showing his fun side.
Every wedding should be better than my last. There are a multitude of things running through my head. From capturing the perfect moment, but then that breaks down into perfect composition, line, shadow, layering and rhythm. Recently I was marveling at the way Wes Anderson directs his movies and how strong composition are a trademark of his direction. That and his dry humor. In every wedding, I'm trying to get better and fine tune the craft. Many photographers who come to my workshops will hear me repeating this mantra about learning the craft. But any photographer worth their salt will always want to be better. The only way that works for me, and there are no short cuts, is to fine tune different parts of my game. For the last month, I've been working on stronger compositions. I write about avoiding the cliches and have that as part of my branding, So I should walk the walk not just talk the talk.
Going into a Indian wedding, I find I really have to find a pace to it all. Apart from the long days and hours, Finding that pace in myself and then that translates into a rhythm for my images. A calm mind amidst craziness, stressful or a multitude of events happening at the same time save me. A wedding is a bit like a ballet, things are happening amidst the heat of the moment and I try to see things in slow motion, reacting and anticipating in real time. This was my mindset for the wedding.
Many folks who have never photographed a Indian wedding have the same comments: Bright colors and exotic sounds, wonderful food. For me , it goes far beyond that. I'm trying to capture the essence of a wedding, in one image. I'm a very emotive photographer and it's my job  to get the shots that they believe I'm capable off. No small task in any Indian wedding.
See a few of my fave clicks below, all shot with my little Leica M9 rangefinder, a Nikon D3 and D4 for the super low light shots. I separated this rather long post into separate days. Starting with getting ready for the Sangeet, followed by the Mehendi on Friday, the welcome event in the evening. The ceremony on Saturday morning followed by reception in the evening.
Wedding planner/creative director: Karma Electric International – Therese Cole-Hubbs
Second Shooter: Chris Margain
Videographer: Blink Films
SANGEET:
MEHENDI PARTY AND WELCOME PARTY: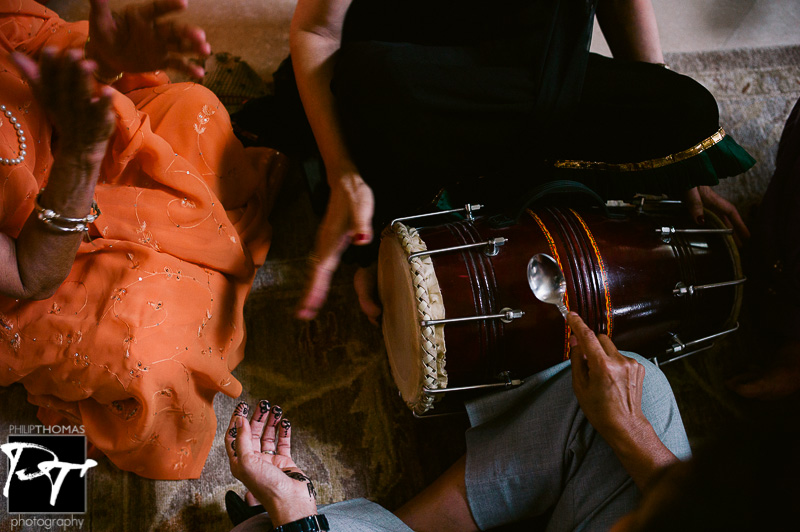 CEREMONY AND RECEPTION: